I've read a lot of books in the last couple of years. These helped me to understand more about the Christian church. I believe that each of these would be valuable to you, for varying reasons. I've included the Amazon blurb for each, as well as a link to the Amazon listing for the book.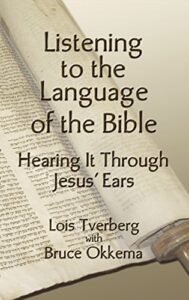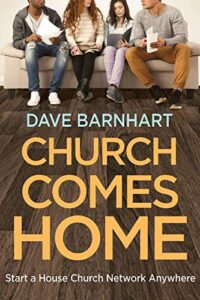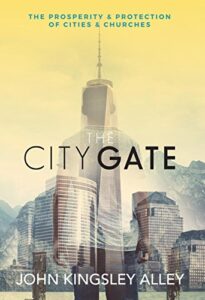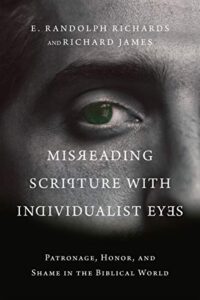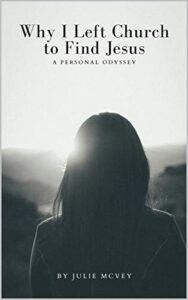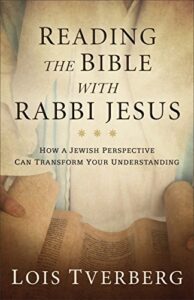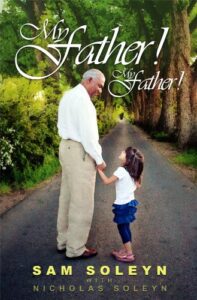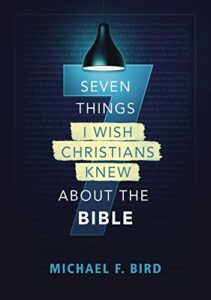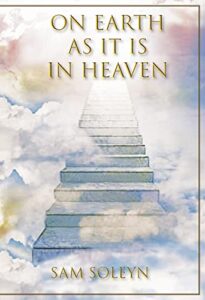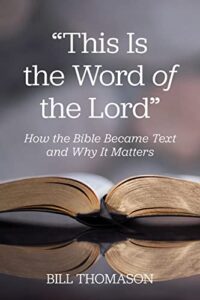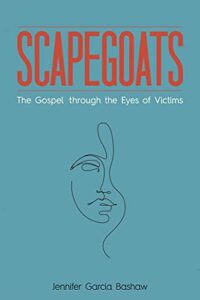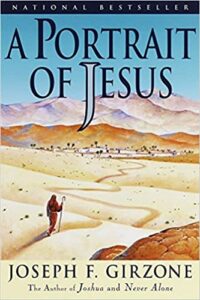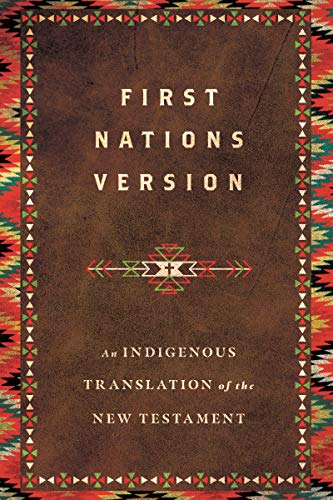 Reviews
"Listening to the Language of the Bible: Hearing It Through Jesus' Ears" by Lois Tverberg and Bruce Okkema
Not what I expected, but interesting nonetheless. This is more like a daily devotional than anything else, touching on a number of Biblical terms and phrases that have more rich context than many Western readers would expect.
Amazon's description: Listening to the Language of the Bible is a guide for discovering the richness of the Scriptures in their Hebraic setting. The book contains more than 60 brief, illustrated devotional articles that unpack the meaning of biblical words and phrases for life today. By examining the Hebrew and Jewish cultural context of some of the Bible's seemingly odd phrases, it shares insights that clarify reading and deepen Bible study. Listening looks at many topics from the perspective of the ancient writers, including prayer, family and the promised Messiah. It also looks at the words of Jesus in light of first-century Jewish culture. The book can be read by itself for a brief overview, or with the Companion Bible Study as a guide to explore the Scriptures from a Hebraic perspective.
---
"Church Comes Home: Start a House Church Network Anywhere" by David L. Barnhart Jr.
This was a powerful book, casting a vision for a different type of church model. Not everyone can do it, but Barnhart makes a compelling case for the need for and value of this different model.
Amazon's description: People have lost faith in all collective institutions: government, corporations, the media, and the church. We are in the midst of a spiritual disaster, a flood of biblical proportions, and house churches provide lifeboats for people who are seeking a more authentic, life-giving form of Christian community. Many people remember that the early church started in homes, but they don't understand that house churches are still a legitimate and viable model today. House churches can create the intimacy so many people are hungry for. They can nurture life-changing discipleship for individuals and create justice-centered communities. Networked house churches can become truly diverse, multi-ethnic communities that spread the Gospel by emphasizing practices over programs. These communities de-center the preacher, opting instead for grassroots organizing, but they are not leaderless — they are leader-full. This book provides an alternative model for denominations and established churches to consider. It will help pastors reconnect with the traditions of community organizing, itinerant preaching, and discipleship training that sparked Methodism and other church movements in the United States. Church Comes Home offers alternative ways to look at some of the problems facing our church and our culture.
---
"The City Gate: The Prosperity & Protection of Cities & Churches" by John Kingsley Alley
This book actually first got me thinking about how institutional church sometimes works against its own best interests, and more importantly, sometimes works against the Kingdom. Starting with an amazing, well-documented miraculous story from Australia, it walks through the author's process of personally encountering the Lord in new ways and new revelations about the Lord's goal for His church.
Amazon Description: This is a unique book. A combination of profound truths, presented in narrative and biblical theology, along with perceptive insight from a fathering heart, combine to bring an authoritative, apostolic message to the Body of Christ. This cut-through teaching, coming from a seasoned, mature, apostolic voice, is timely. In making clear the Word of our Lord Jesus and the words of His apostles, it calls for a profound change in the visible structure of the Church, and in the way we live out the expressed values of Christianity. To embrace the biblical imperative of establishing City Elderships would fly in the face of much vested interest in the Church. But vested interest does not stand in the judgement day. We must live, rather, by the fear of the Lord.
---
"Misreading Scripture with Individualist Eyes: Patronage, Honor, and Shame in the Biblical World" by E. Randolph Richards and Richard James
This book was the topic of my third book study. This book is simply amazing. It is a lot more fun and interesting to read than any of the others listed here; it's not emotionally challenging at all. Rather, it shares a different way of seeing the world – not more right than Westerners, just very different. But critically, it shows with dozens of specific examples how we Western Christians are missing some very important context in many parts of scripture, that really unlock a lot of additional meaning to the Bible.
Amazon's description: The Bible was written within collectivist cultures. When Westerners, immersed in individualism, read the Bible, it's easy to misinterpret important elements―or miss them altogether. In any culture, the most important things usually go without being said. So to read Scripture well we benefit when we uncover the unspoken social structures and values of its world. We need to recalibrate our vision. Combining the expertise of a biblical scholar and a missionary practitioner, Misreading Scripture with Individualist Eyes is an essential guidebook to the cultural background of the Bible and how it should inform our reading. E. Randolph Richards and Richard James explore deep social structures of the ancient Mediterranean―kinship, patronage, and brokerage―along with their key social tools―honor, shame, and boundaries―that the biblical authors lived in and lie below the surface of each text. From Abraham, Sarah, and Hagar to Peter's instructions to elders, the authors strip away individualist assumptions and bring the world of the biblical writers to life. Expanding on the popular Misreading Scripture with Western Eyes, this book makes clear how understanding collectivism will help us better understand the Bible, which in turn will help us live more faithfully in an increasingly globalized world.
---
---
"Why I Left Church to Find Jesus: A Personal Odyssey" by Julie McVey
This was a very lightweight and fairly quick read. You might find value in it if you have deconstructed to the point of stepping away from the church and from God entirely.
Amazon's description: Have you ever felt like you were outgrowing your childhood religion or the religion in which you have spent many years investing your time, resources, and most importantly, your faith? Have you ever experienced being shunned for religious reasons? It's hard enough to spiritually evolve and accept that many doctrines of your once beloved religion no longer resonate with you, but to be shunned by family or close friends because of it is one of the most painful realities one can endure as it forces one to go through the loss of a person still alive. The grief is real. In Why I Left Church to Find Jesus: A Personal Odyssey, you will take a journey of carefree freedom in innocent faith to bondage in an authoritarian religion to freedom once again but not without the high cost that comes with spiritual transformation. Christians, ex-Christians, and religious outcasts will relate to the heartache, confusion, and betrayal of not only a religion lost in such a spiritual evolution but, more painfully, of friendships lost.
---
"Reading the Bible with Rabbi Jesus: How a Jewish Perspective Can Transform Your Understanding" by Lois Tverberg
Along with "Misreading Scripture," I found this book to be a good reminder that how we see the Bible is sharply different from how the original audience of the Bible would have seen it. A good quote I've seen recently is this: God wrote the Bible for us, but not to us. If we're going to understand it properly, we need to understand how those to whom the various books were written would understand it, so that we can transfer the proper lessons to our modern context, and not make cross-cultural mistakes in the process.
Amazon's description: What would it be like for modern readers to sit down beside Jesus as he explained the Bible to them? What life-changing insights might emerge from such a transformative encounter? Lois Tverberg knows the treasures that await readers willing to learn how to read the Bible through Jewish eyes. By helping them understand the Bible as Jesus and his first-century listeners would have, she bridges the gaps of time and culture in order to open the Bible to readers today. Combining careful research with engaging prose, Tverberg leads us on a journey back in time to shed light on how this Middle Eastern people approached life, God, and each other. She explains age-old imagery that we often misinterpret, allowing us to approach God and the stories and teachings of Scripture with new eyes. By helping readers grasp the perspective of its original audience, she equips them to read the Bible in ways that will enrich their lives and deepen their understanding.
---
"My Father! My Father!" by Sam Soleyn
This book sets forth Dr. Soleyn's understanding of a proper scriptural model for the government of the Kingdom of God, which is based on the relationship between spiritual fathers and sons – but not in a gendered sense. It's one of the first understandings of the Bible's overall teachings that I have found to present a hopeful and encouraging and uplifting view for every Christian, to recognize our amazing part in the movement of God's people throughout all of human history. Unlike many similar-sounding – but quite different – concepts of patriarchal organizational systems for the church, this one is squarely focused on the idea that the purpose of "rule" is for the benefit of those being ruled, not for the benefit of the ruler. It gives a Godly vision of how the whole body builds itself up, with each part working to fulfill its function (Ephesians 4:16).
Amazon's description: In the Kingdom of God, each person's destiny is the playing out of that person's unique identity as a son of God, regardless of gender, race, or background. To embrace one's identity as a son, one must change his prevailing culture. In this season, God is building His House in the earth, with the relationship of fathers and sons as its foundation. Effecting cultural changes requires a trans-generational effort, in which a change in the culture is but one of the first steps of a long journey to reestablish, fully, the House of God. This journey is meant to reposition man in the relationship with God as Father, as God intended from the beginning. The purpose of repositioning humankind as sons and heirs to God is to establish the family of God on the earth and to display the love of God, through his sons, to all of creation. Whereas the destiny of each son of God is vitally important, the entire purpose of God can only, ultimately, be accomplished through the corporate form—the House of God.
"Seven Things I Wish Christians Knew about the Bible" by Michael F. Bird
This is a very readable walk through some nearly-but-not-quite-obvious things about the Bible, which if we knew and consistently remembered, would enable us to represent Jesus to the world more richly, more fully, and more accurately.
Amazon's description: Seven Things I Wish Christians Knew about the Bible is a short and readable introduction to the Bible—its origins, interpretation, truthfulness, and authority. Bible scholar, prolific author, and Anglican minister Michael Bird helps Christians understand seven important "things" about this unique book:
how the Bible was put together;
what "inspiration" means;
how the Bible is true;
why the Bible needs to be rooted in history;
why literal interpretation is not always the best interpretation;
how the Bible gives us knowledge, faith, love, and hope; and
how Jesus Christ is the center of the Bible.
Seven Things presents a clear and understandable evangelical account of the Bible's inspiration, canonization, significance, and relevance in a way that is irenic and compelling. It is a must read for any serious Bible reader who desires an informed and mature view of the Bible that will enrich their faith.
---
"On Earth As It Is in Heaven" by Sam Soleyn
As a long-time follower of Sam Soleyn, this book was no surprise to me, but I still found it to be extremely useful and a very thorough consolidation of his positions on the Kingdom of God and how the Lord is revealing Himself to humanity and His church in this day and age. It's a voice I haven't heard so clearly anywhere else in the church, but one which I think is prophetically critical to understanding our place in the Kingdom and God's goals for His people.
Amazon's description: The Body of Christ on the earth connects creation to God and to heaven. Looking into what it means to be sons of God will lead us to inquire about God's very nature and character. It was God's intention to establish creation in a way that His character and nature, the aspects of His being, could be seen. This was supported by the seven attributes, or Spirits of God. (cf. Isaiah 11:1-2) The task of understanding God as spirit, and by extension, human beings as spiritual beings, requires the discussion of the characteristics of God's person by which He reveals Himself and His nature. In this sevenfold display, God shows the distinctiveness of His person and makes Himself knowable and available. Our own transformation into His image and likeness is to awaken our spirit that lives and functions in these characteristics. His essential nature is love and it was His intention to impart fully all the various aspects of love into one visible being: a corporate Man comprised of many peoples of the earth and across the entire spectrum of humanity. He calls the people to Himself and arranges them according to the divine order known as the Kingdom of Heaven. He intends to put Himself, His glory, on display through all those in the earth who are governed by His Spirit and rule themselves by the dictates of heaven, as displayed by Jesus Himself when He lived on the earth. The corporate Man, though comprised of many members, is capable of presenting the intricacies of the divine nature of God in one observable, functional
---
"This Is the Word of the Lord: How the Bible Became Text and Why It Matters" by Dr. Bill Thomason
This was a very well-written and approachable book about the history of the Bible – not the history IN the Bible, but the history OF the Bible. The author is a retired professor of philosophy and religion. From the perspective of an evangelical who was taught for decades to not question the Bible or its history, it was a hard set of concepts to absorb, but a lot of what he presents is clearly factual, although some of it is interpretive – although no more so than the literalist/inerrant interpretations. I plan to read several more books about Bible research, based on this book.
Amazon's description: "This Is the Word of the Lord": How the Bible Became Text and Why It Matters is an overview of the evolution of the contents of the Bible from its earliest oral traditions. Why is it important to know this history? Because the evolution of this text and the way historical circumstances shaped its content and transmission affect how we understand the Bible today. When armed with such historical knowledge, believers can respond to those who insist the Bible is inerrant—and to those who insist the Bible is irrelevant.
---
"Scapegoats: The Gospel through the Eyes of Victims" by Jennifer Garcia Bashaw
This book, to me, was both incredibly useful and somewhat frustrating. Using the word "scapegoat" to refer to what I would often simply call a victim or an oppressed person or group was sometimes jarring. But with that said, Girard insightfully exposes a number of ways in which people or groups are singled out for what amounts to ritual sacrifice on behalf of a society or another people group. Some of the stories, especially the analysis of a number of important Bible stories, was captivating and will stick with me for a long time.
Amazon's description: Scapegoats are innocent victims who have experienced blame and violence at the hands of society. René Girard proposes that the Gospels present Jesus as a scapegoat whose innocent death exposes how humans have always created scapegoats. This revelation should have cured societal scapegoating, yet those who claim to live by the Gospels have missed that message. They continue to scapegoat and remain blind to the suffering of scapegoats in modern life.
Christians today tend to read the New Testament as victors, not as victims. The teachings and actions of Jesus thus lose much of their subversive significance. The Gospels become one harmonized story about individual salvation rather than distinct representations of Jesus's revolutionary work on behalf of victims. Scapegoats revisits the Gospel narratives with the understanding that they tell scapegoats' stories, and that through those stories the kingdom of God is revealed. Bashaw goes beyond Girard's arguments to show that Jesus's whole public ministry (not only his death) combats the marginalization of victims. These scapegoat stories work together to illuminate an essential truth of the Gospels–that Jesus modeled a reality in which victims become survivors and the marginalized become central to the kingdom.
---
"A Portrait of Jesus" by Father Joseph F. Girzone
This was a fascinating but easy book to read. Father Girzone wanders across the Gospels telling stories about Jesus and His life and ministry – and in many cases, a bit of dramatic interpretation of how Jesus might have been thinking, giving His social and historical context. It really does personalize Jesus in a way that provides a wonderful insight into the heart and character of the God/Man who walked among us for such a short time, yet had such a huge impact on history.
Amazon description: There are countless paths to follow when seeking spiritual guidance, but thousands of years of religion and theology cannot replace the premier example that Jesus himself set. In A Portrait of Jesus, bestselling writer Joseph Girzone recaptures the truth of Jesus that is presented in the Gospels and gives a compelling vision of the person Jesus' contemporaries must have known. In his most powerful work yet, Girzone seeks to personify Christ in the minds of readers by asking some simple questions: "What did people see in Jesus as he walked down the street? How did he approach others and what would these people take away from meeting him? What do his actions tell us about how we can live our lives today?" It is Girzone's empowering and loving understanding of the heart of Christianity that will make A Portrait of Jesus a groundbreaking classic in the tradition of his bestselling books, Joshua and Never Alone.
---
"First Nations Version: An Indigenous Translation of the New Testament" by Terry M. Wildman
Even though in some sense this is "just" a Bible, I couldn't resist adding it to this page. I heard about this on a podcast, and read a sample, and I immediately went to Amazon and bought it. It's a completely fresh way of looking at the same scriptures, because it forces me outside my own cultural mindset and lets me see it anew. You won't regret getting this, and you're helping Native American tribes have better access to the Holy Bible in the process.
Amazon's description: Many First Nations tribes communicate with the cultural and linguistic thought patterns found in their original tongues. The First Nations Version (FNV) recounts the Creator's Story―the Christian Scriptures―following the tradition of Native storytellers' oral cultures. This way of speaking, with its simple yet profound beauty and rich cultural idioms, still resonates in the hearts of First Nations people. The FNV is a dynamic equivalence translation that captures the simplicity, clarity, and beauty of Native storytellers in English, while remaining faithful to the original language of the New Testament. Whether you are Native or not, you will experience the Scriptures in a fresh and new way.
---
I'll update this list as my reading continues.
Disclaimer: We make a tiny bit of money – so far, just $4 – on these Amazon affiliate links. You can help support this blog simply by purchasing anything from Amazon within 24 hours of following one of these links. That doesn't change your prices at all; it just gives a tiny fraction of the purchase price to us.