I've read a lot of books in the last couple of years. These are some books I found valuable in beginning to understand racism. I believe that each of these would be valuable to you, for varying reasons. I've included the Amazon blurb for each, as well as a link to the Amazon listing for the book.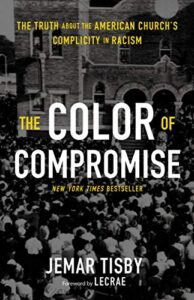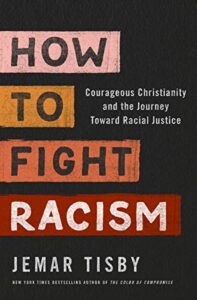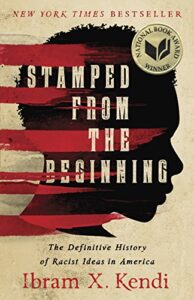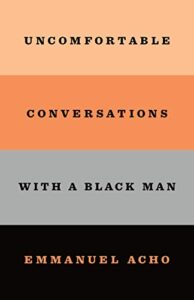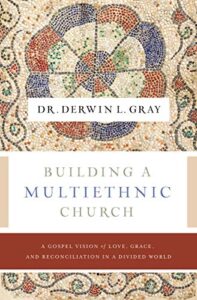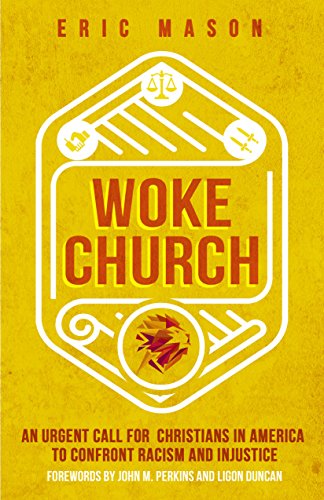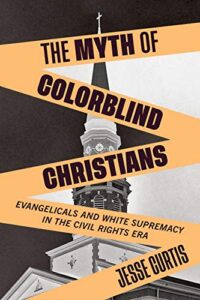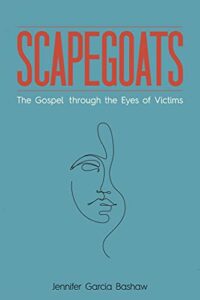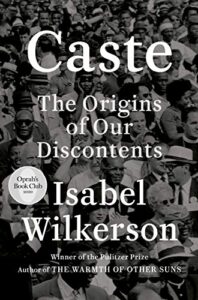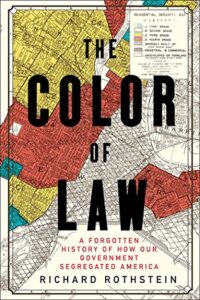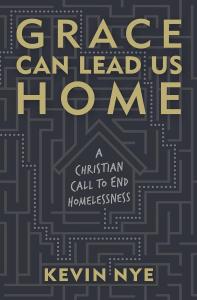 Reviews
"The Color of Compromise: The Truth about the American Church" by Jemar Tisby and Lecrae Moore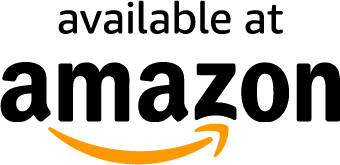 This was another hard-history book. I don't fully agree with all of Tisby's calls to action or his suggested solutions, but there is so much else of value here that I still highly recommend it. I ran a 12-week book study on this book.
Amazon description: The Color of Compromise is both enlightening and compelling, telling a history we either ignore or just don't know. Equal parts painful and inspirational, it details how the American church has helped create and maintain racist ideas and practices. You will be guided in thinking through concrete solutions for improved race relations and a racially inclusive church. The Color of Compromise:
Takes you on a historical, sociological, and religious journey: from America's early colonial days through slavery and the Civil War
Covers the tragedy of Jim Crow laws, the victories of the Civil Rights era, and the strides of today's Black Lives Matter movement
Reveals the cultural and institutional tables we have to flip in order to bring about meaningful integration
Charts a path forward to replace established patterns and systems of complicity with bold, courageous, immediate action
Is a perfect book for pastors and other faith leaders, students, non-students, book clubs, small group studies, history lovers, and all lifelong learners
The Color of Compromise is not a call to shame or a platform to blame white evangelical Christians. It is a call from a place of love and desire to fight for a more racially unified church that no longer compromises what the Bible teaches about human dignity and equality. A call that challenges black and white Christians alike to standup now and begin implementing the concrete ways Tisby outlines, all for a more equitable and inclusive environment among God's people. Starting today.
---
"How to Fight Racism: Courageous Christianity and the Journey Toward Racial Justice" by Jemar Tisby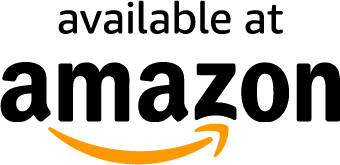 This book, also by Tisby, is a very practical book, less historical, but more down-to-earth suggestions.
Amazon description: In this follow-up to the New York Times Bestseller the Color of Compromise, Jemar Tisby offers an array of actionable items to confront racism. How to Fight Racism introduces a simple framework – "the A.R.C. Of Racial Justice" – that teaches readers to consistently interrogate their own actions and maintain a consistent posture of anti-racist behavior. The A.R.C. Of Racial Justice is a clear model for how to think about race in productive ways:
Awareness: educate yourself by studying history, exploring your personal narrative, and grasping what God says about the dignity of the human person.
Relationships: understand the spiritual dimension of race relations and how authentic connections make reconciliation real and motivate you to act.
Commitment: consistently fight systemic racism and work for racial justice by orienting your life to it.
Tisby offers practical tools for following this model and suggests that by applying these principles, we can help dismantle a social hierarchy long stratified by skin color. He encourages rejection passivity and active participation in the struggle for human dignity. There is hope for transforming our nation and the world, and you can be part of the solution.
---
"Stamped from the Beginning: The Definitive History of Racist Ideas in America" by Ibram X. Kendi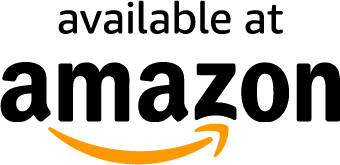 This was an extremely hard book for me to read – not because of big words or challenging intellectual concepts, but simply to see a side of American history that I had never been taught that so completely broke down my white-man assumptions about our history. Kendi has a PhD in history; this book is written with all the intellectual rigor and careful sourcing as one would expect from a PhD. As with The Color of Compromise, I highly recommend it. But be aware: it's a very long book with a ton of historical detail.
Amazon description: Some Americans insist that we're living in a post-racial society. But racist thought is not just alive and well in America–it is more sophisticated and more insidious than ever. And as award-winning historian Ibram X. Kendi argues, racist ideas have a long and lingering history, one in which nearly every great American thinker is complicit. In this deeply researched and fast-moving narrative, Kendi chronicles the entire story of anti-black racist ideas and their staggering power over the course of American history. He uses the life stories of five major American intellectuals to drive this history: Puritan minister Cotton Mather, Thomas Jefferson, abolitionist William Lloyd Garrison, W.E.B. Du Bois, and legendary activist Angela Davis. As Kendi shows, racist ideas did not arise from ignorance or hatred. They were created to justify and rationalize deeply entrenched discriminatory policies and the nation's racial inequities. In shedding light on this history, Stamped from the Beginning offers us the tools we need to expose racist thinking. In the process, he gives us reason to hope.
---
"Uncomfortable Conversations with a Black Man" by Emmanuel Acho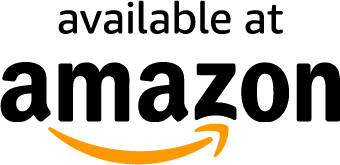 I saw this book on the table at BJs, and went home and bought it on Kindle. It's a friendly, easy read despite the challenging topic. Acho is very approachable and soft-spoken, but addresses plenty of difficult tropes and questions.
Amazon description: "You cannot fix a problem you do not know you have." So begins Emmanuel Acho in his essential guide to the truths Americans need to know to address the systemic racism that has recently electrified protests in all fifty states. "There is a fix," Acho says. "But in order to access it, we're going to have to have some uncomfortable conversations." In Uncomfortable Conversations With a Black Man, Acho takes on all the questions, large and small, insensitive and taboo, many white Americans are afraid to ask—yet which all Americans need the answers to, now more than ever. With the same open-hearted generosity that has made his video series a phenomenon, Acho explains the vital core of such fraught concepts as white privilege, cultural appropriation, and "reverse racism." In his own words, he provides a space of compassion and understanding in a discussion that can lack both. He asks only for the reader's curiosity—but along the way, he will galvanize all of us to join the antiracist fight.
---
"Building a Multiethnic Church: A Gospel Vision of Grace, Love, and Reconciliation in a Divided World" by Derwin L. Gray and Matt Chandler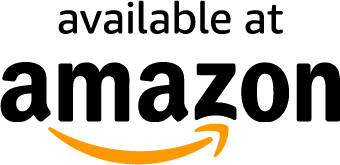 This is a wonderfully visionary book meant to be read by church leaders, but inspiring for the layperson. With that said, I think there are some practicalities in the suggestions, but that didn't stop me from appreciating the vision-casting from a former NFL star turned pastor.
Amazon description: America has become a beautiful mosaic filled with many colors and ethnicities—but does your church reflect this change? Are you longing to be a cross-cultural leader who can guide the church into a multicolored world for the sake of the gospel? If so, Building a Multiethnic Church will give you the tools to embrace an invigorated community of grace, love, and reconciliation. In Building a Multiethnic Church, bestselling author and pastor Dr. Derwin Gray calls all churches and their leaders to grow out of ignorance, classism, racism, and greed into a flourishing, vibrant, and grace-filled community of believers. Drawing on wisdom from the early church and the New Testament, Gray will help you understand that planting and transforming churches into multiethnic communities is a biblical calling; identify and implement the best practices to help build multiethnic churches; and recognize that reconciliation between ethnic groups in the church is not just a social issue, but a theological issue that cannot be ignored.
---
"Woke Church: An Urgent Call for Christians in America to Confront Racism and Injustice" by Eric Mason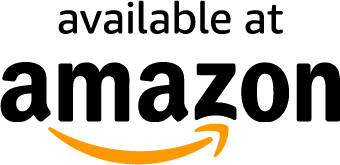 Right now, the concept of "woke" is being used as an pejorative against anything liberal by right-wing and conservative media. But woke has an old and established meaning that deserves attention. This book covered some historical ground I'd already trod, thanks to the books above, but it filled in some gaps in my knowledge and helped frame some ideas about how to respond when people misuse the word. It was definitely worth my time to read.
Amazon description: The prophets of old were not easy to listen to because they did not flatter. They did not cajole. They spoke hard words that often chafed and unsettled their listeners. Like the Old Testament prophets, and more recent prophetic voices like Frederick Douglass, Dr. Eric Mason calls the evangelical church to a much-needed reckoning. In a time when many feel confused, complacent, or even angry, he challenges the church to: Be Aware — to understand that the issue of justice is not a black issue, it's a kingdom issue. To learn how the history of racism in America and in the church has tainted our witness to a watching world. Be Redemptive — to grieve and lament what we have lost and to regain our prophetic voice, calling the church to remember our gospel imperative to promote justice and mercy. Be Active — to move beyond polite, safe conversations about reconciliation and begin to set things aright for our soon-coming King, who will be looking for a WOKE CHURCH.
---
"The Myth of Colorblind Christians: Evangelicals and White Supremacy in the Civil Rights Era" by Jesse Curtis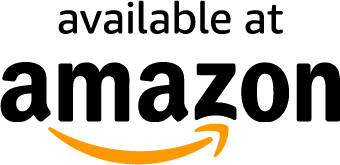 This book is well worth your time, especially if you're often answering the claim that Christians ought to be colorblind. It's an attractive idea – "therefore there is neither Jew nor Greek" and so we ought to ignore races and skin colors, right?
Well, not so much.
Digging into the actual implications of this "doctrine" that pervades the white conservative party and evangelicalism reveals that, in fact, it gives Christians a lot of unfortunate permission to ignore a lot of subtle but real racism present in the church today.
So I suggest this book is a good primer on hidden racism in the church and conservative politics.
Amazon description: The Myth of Colorblind Christians reveals the little-known story of black and white evangelical encounters that brought us to our age of divisive politics and splintering churches. Amid the upheavals of the civil rights movement, black evangelicals insisted there must be no color line in the body of Christ. In an effort to preserve the credibility of their movement, white evangelicals discarded theologies of white supremacy and embraced a new theology of Christian colorblindness. But instead of using this colorblind theology for anti-racist purposes, white evangelicals spent decades investing in whiteness in the name of spreading the gospel.
White evangelicals' turn to a theology of colorblindness enabled them to create an evangelical brand of whiteness that claimed the center of evangelicalism and shaped the politics of race throughout American life. Christian colorblindness became a key marker of evangelical identity and infused the politics of colorblindness with sacred fervor. Historically nuanced and as urgent as today's headlines, The Myth of Colorblind Christians is a book that will change what you thought you knew about evangelicals and race.
---
"Scapegoats: The Gospel through the Eyes of Victims" by Jennifer Garcia Bashaw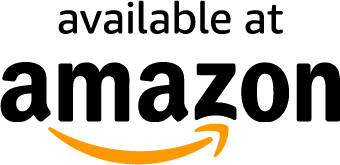 This book, to me, was both incredibly useful and somewhat frustrating. Using the word "scapegoat" to refer to what I would often simply call a victim or an oppressed person or group was sometimes jarring. But with that said, Girard insightfully exposes a number of ways in which people or groups are singled out for what amounts to ritual sacrifice on behalf of a society or another people group. Some of the stories, especially the analysis of a number of important Bible stories, was captivating and will stick with me for a long time.
Amazon description: Scapegoats are innocent victims who have experienced blame and violence at the hands of society. René Girard proposes that the Gospels present Jesus as a scapegoat whose innocent death exposes how humans have always created scapegoats. This revelation should have cured societal scapegoating, yet those who claim to live by the Gospels have missed that message. They continue to scapegoat and remain blind to the suffering of scapegoats in modern life.
Christians today tend to read the New Testament as victors, not as victims. The teachings and actions of Jesus thus lose much of their subversive significance. The Gospels become one harmonized story about individual salvation rather than distinct representations of Jesus's revolutionary work on behalf of victims. Scapegoats revisits the Gospel narratives with the understanding that they tell scapegoats' stories, and that through those stories the kingdom of God is revealed. Bashaw goes beyond Girard's arguments to show that Jesus's whole public ministry (not only his death) combats the marginalization of victims. These scapegoat stories work together to illuminate an essential truth of the Gospels–that Jesus modeled a reality in which victims become survivors and the marginalized become central to the kingdom.
---
"Caste: The Origins of Our Discontents" by Isabel Wilkerson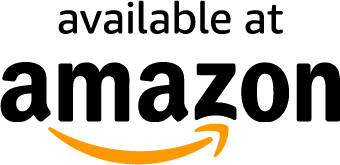 This book was a chance for me to learn something powerful about how "the other side" sees and experiences life. As an upper-class white male, I have a hard time identifying with the life of people in dramatically lower classes and disadvantaged people groups, but those experiences are absolutely critical to a comprehensive understanding of the Christian faith and the work that the Father of us all is trying to do on the earth and to make His people truly one.
In addition to those ideas, I found this book very important to help me understand how these artificial divisions between people groups are structured, how they operate, and how they're reinforced by the systems all around us. Such things can be dangerously invisible until your eyes are opened to them, and I wish I'd read this quite some time ago.
Amazon description: In this brilliant book, Isabel Wilkerson gives us a masterful portrait of an unseen phenomenon in America as she explores, through an immersive, deeply researched narrative and stories about real people, how America today and throughout its history has been shaped by a hidden caste system, a rigid hierarchy of human rankings.
Beyond race, class, or other factors, there is a powerful caste system that influences people's lives and behavior and the nation's fate. Linking the caste systems of America, India, and Nazi Germany, Wilkerson explores eight pillars that underlie caste systems across civilizations, including divine will, bloodlines, stigma, and more. Using riveting stories about people—including Martin Luther King, Jr., baseball's Satchel Paige, a single father and his toddler son, Wilkerson herself, and many others—she shows the ways that the insidious undertow of caste is experienced every day. She documents how the Nazis studied the racial systems in America to plan their outcasting of the Jews; she discusses why the cruel logic of caste requires that there be a bottom rung for those in the middle to measure themselves against; she writes about the surprising health costs of caste, in depression and life expectancy, and the effects of this hierarchy on our culture and politics. Finally, she points forward to ways America can move beyond the artificial and destructive separations of human divisions, toward hope in our common humanity.
Beautifully written, original, and revealing, Caste: The Origins of Our Discontents is an eye-opening story of people and history, and a reexamination of what lies under the surface of ordinary lives and of American life today.
---
"The Color of Law: A Forgotten History of How Our Government Segregated America" by Richard Rothstein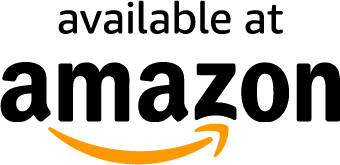 I found this book to be extremely eye-opening. It's a book full of well-documented and well-sourced hard facts – but ones I had never heard before. It helps give a lot of context to complaints about systemic racism in America's history.
Amazon description: Widely heralded as a "masterful" (Washington Post) and "essential" (Slate) history of the modern American metropolis, Richard Rothstein's The Color of Law offers "the most forceful argument ever published on how federal, state, and local governments gave rise to and reinforced neighborhood segregation" (William Julius Wilson). Exploding the myth of de facto segregation arising from private prejudice or the unintended consequences of economic forces, Rothstein describes how the American government systematically imposed residential segregation: with undisguised racial zoning; public housing that purposefully segregated previously mixed communities; subsidies for builders to create whites-only suburbs; tax exemptions for institutions that enforced segregation; and support for violent resistance to African Americans in white neighborhoods. A groundbreaking, "virtually indispensable" study that has already transformed our understanding of twentieth-century urban history (Chicago Daily Observer), The Color of Law forces us to face the obligation to remedy our unconstitutional past.
---
"Grace Can Lead Us Home: A Christian Call to End Homelessness" by Kevin Nye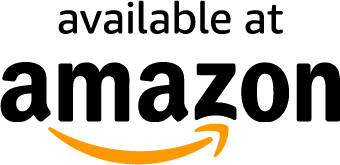 Even if you're already deeply motivated towards social action and ministry to the poor and homeless, this book might teach you a lot about the topic you might not already know. I found it very useful in reshaping my understanding of the problem of homelessness, some of my misconceptions about who it affects and how it affects them, and some very practical considerations as I work towards reducing or even ending the problem in my community. In particular, the author's discussion of the contrasting approaches to homelessness ministry – housing first, versus merit-based approaches – showed me that the model in which I'd been participating had some serious deficiencies that I'd never considered. But given the challenges the author describes, the reasons for preferring the housing first model make a lot of sense when presented from his point of view. I think both approaches have some merit and some challenges, and perhaps the best thing is to gather a group of advocates who can wrestle with these issues with both approaches in mind.
Hearing from someone who's working in this field for many years was valuable to me. I came away from the book with a renewed passion to participate in local efforts, and to see what I can personally do to help at a policy level, not just as one serving meals or leading homeless-shelter mission events.
Amazon description: On any given night, more than half a million Americans and Canadians find themselves sleeping on the streets, in shelters, cars, and other places not meant for human habitation. Yet as this crisis continues to grow, it remains one of the least talked about – especially in churches. Even where compassion and empathy exist, the complexities around homelessness can make us feel stuck, overwhelmed, or numb to the existence of unhoused people in our cities and neighborhoods. 
Reporting back from his work in homeless services, minister and advocate Kevin Nye introduces readers to the Christ he's met in tents, shelters, and drop-in centers. He demystifies homelessness by journeying into complex issues like affordable housing, mental illness, addiction, and more, while reimagining our theological approach to these matters and educating us on how they intersect with homelessness.
This thorough and intimate book shows us that from the margins, Jesus has something to teach us all about grace – something that could change the landscape of homelessness entirely if we're ready to hear it.
---
I'll update this list as my reading continues.
Disclaimer: We make a tiny bit of money – so far, just $4 – on these Amazon affiliate links. You can help support this blog simply by purchasing anything from Amazon within 24 hours of following one of these links.